Whoever suggested that running and drink don't mix, has never run the Bacchus. With six wine stations to visit on each lap the Bacchus races are definitely events to take your time over. The main two events are timed but few runners worry too much about the speed they cover the distance in. That said we insist that those signing up for the marathon need to be capable of running the distance in under five hours, which still leaves plenty of time to enjoy the wine, food and entertainment along the way.
Each of the sampling stations will have a different wine to taste, all of them grown and produced on site at Denbies. The wines will be a mix of reds and whites and will showcase some of Denbies award winning English wines including one of the sparkling wines on which the vineyard has forged its formidable reputation. We should emphasise that they are tasting samples and we would ask that you take only one glass per station to ensure that everyone has the chance to try the wines.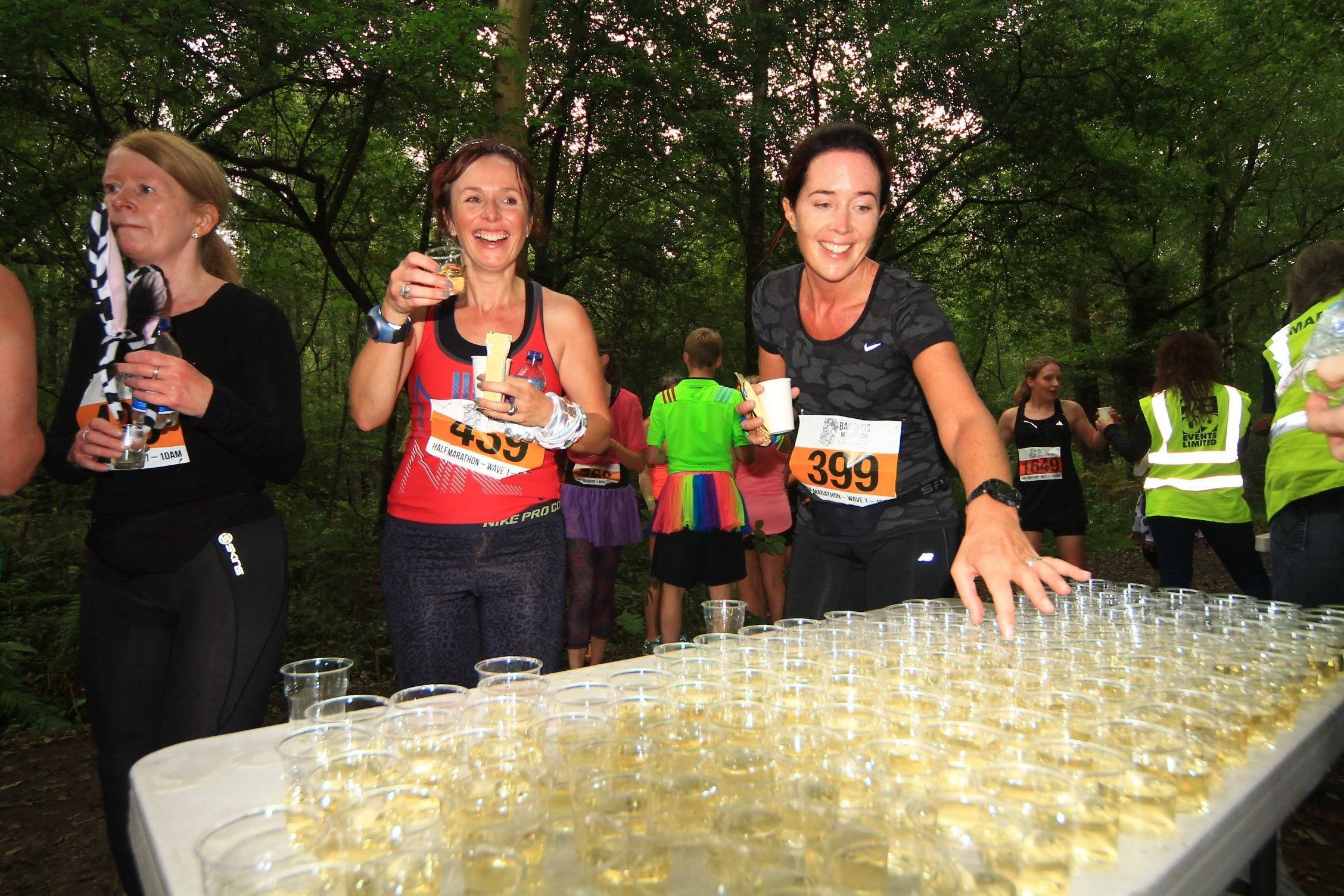 You'll be able to able to enjoy a further complimentary glass or wine or beer or soft drink at the finish with the hog roast. Additional drinks will be available to purchase. As well as the wine, we will have water available at five of the drinks stations and the finish withHigh5 energy drink at one other drinks station.
To accompany the wine, we will be serving small food snack at a selection of the drinks stations. Other stations will have High5 energy bars, biscuits or sweets and there will be more food when you cross the finish line.
In the 2017 event we ran out of food on some of the stations later in the race, but we can assure you that will not happen in 2018, we will be bringing in extra supplies to ensure there are no shortages.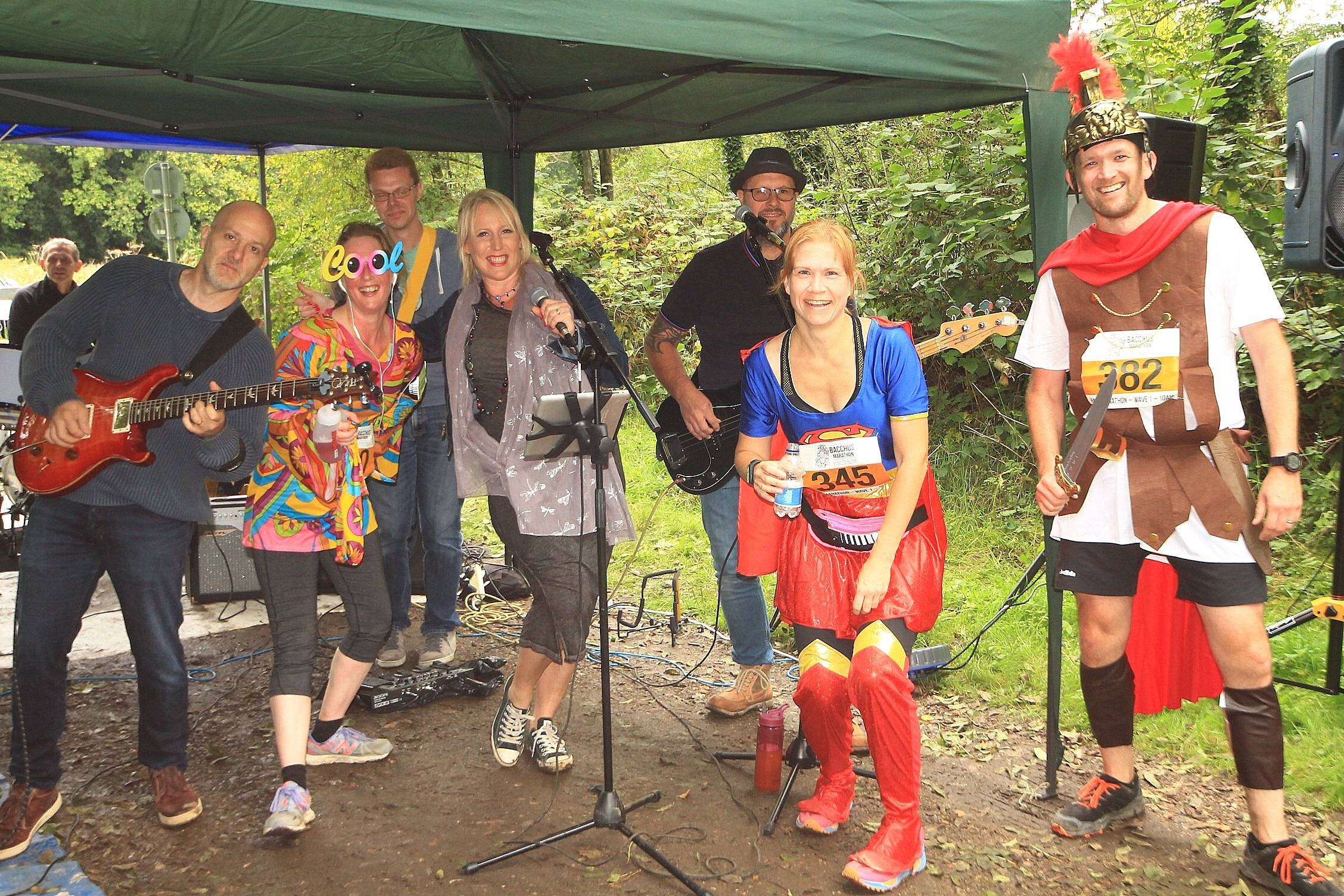 Don't forget that in addition to the food and drink, there will be some form of musical entertainment at each drinks station. Last year that was a mix of local cover bands, a choir and a Scottish Piper. That was in addition to the DJ at the start/finish area who keep the party going at the post-race hog roast long into the evening.