Marathon
Marathon runners complete two laps of the course. All marathon runners start in the first wave which goes off at
9.30am
. Marathon runners will visit each drinks station twice and therefore will pass 10 stations throughout the marathon.
You need to be capable of running a five-hour marathon to consider entering the Bacchus Marathon. There is a strict half-way cut-off of
2 hours 30 minutes
on the first lap for all marathon runners.
Any marathon runner who completes the first lap after this time will be asked to finish and will receive a half-marathon medal. We can not guarantee medical, marshal or drinks station support to any runners who continue on the course after this time.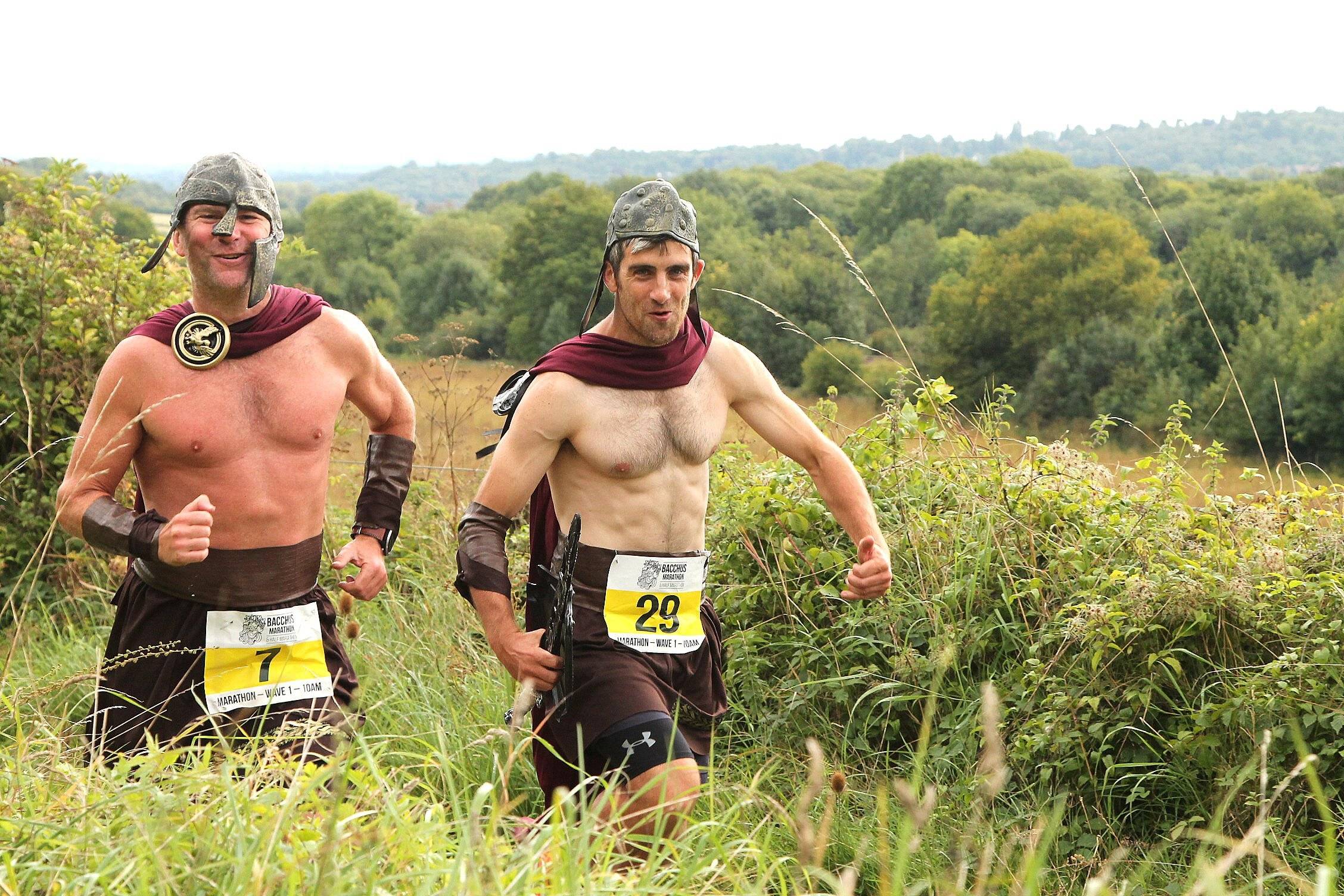 Half Marathon
Half Marathon runners complete one lap of the course and will visit five drinks stations along the route, the last station is a double station serving two wines. There are five Half Marathon waves with a maximum, of 500 runners in each, starting at
9.45am
with subsequent waves leaving at
10am, 10.15am, 10.30am
and
10.45am
. Runners will be asked to select their preferred wave when they enter. Individual waves will be closed to new entrants when 500 runners have registered for it.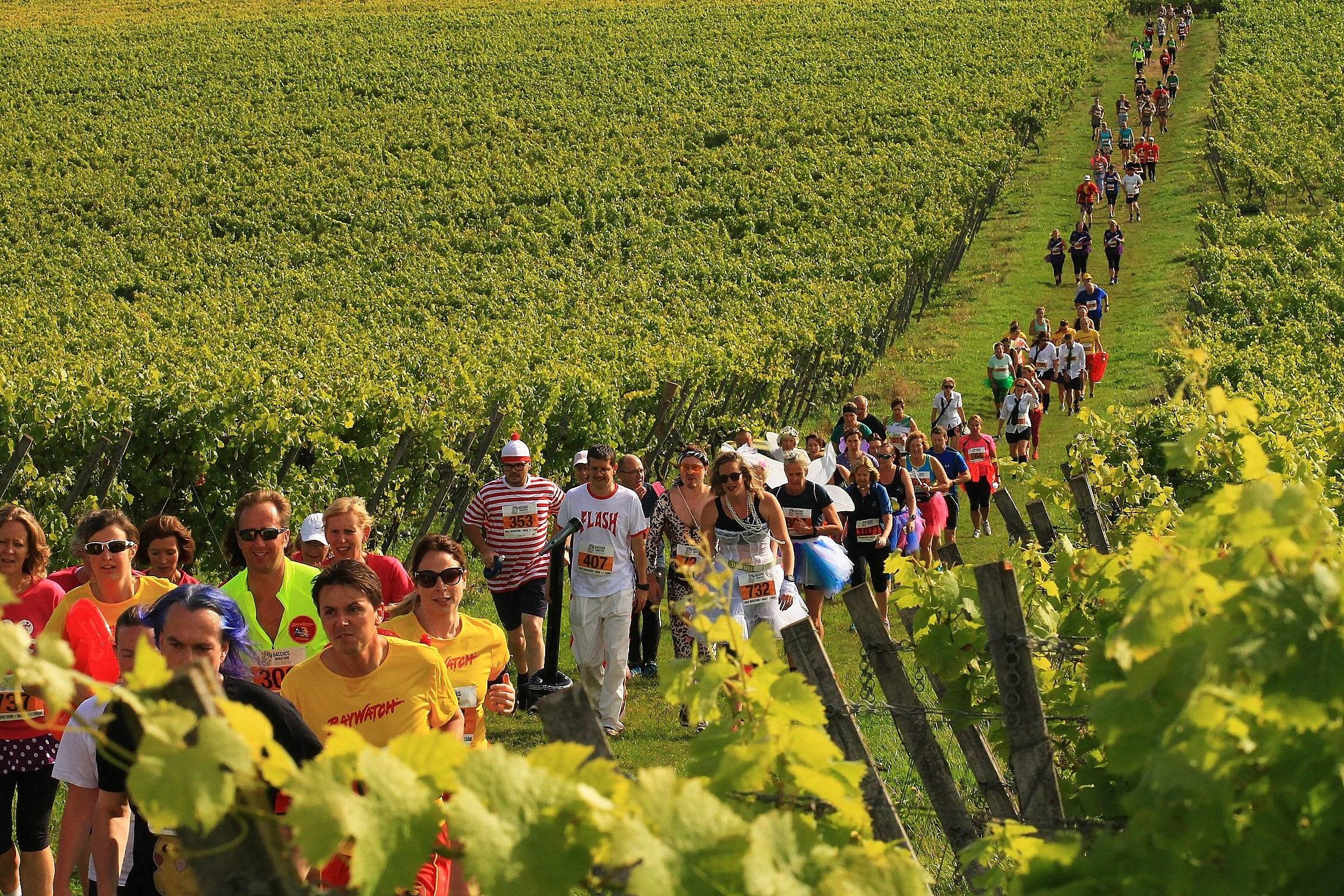 Five-mile Run/Walk
After the success of the five-mile run/walk in 2018 it is returning again in 2019. The 5-miler is aimed at those who want to experience the spirit of
Bacchus
but do not feel capable of completing a half-marathon. The 5-Miler starts at
11am
and leaves from the same start and visits the first drinks station before returning to the finish. This is a timed event. Entry to the 5-miler includes a ticket to the hog roast but not a T-shirt, although the T-shirt can be purchased separately for £10 in advance and £15 on the day if we still have supplies.
The event is primarily aimed at adults but anyone under the age of 18 can take part. Those under 18 will receive a specially marked number and will be served soft drinks at the aid station and at the finish.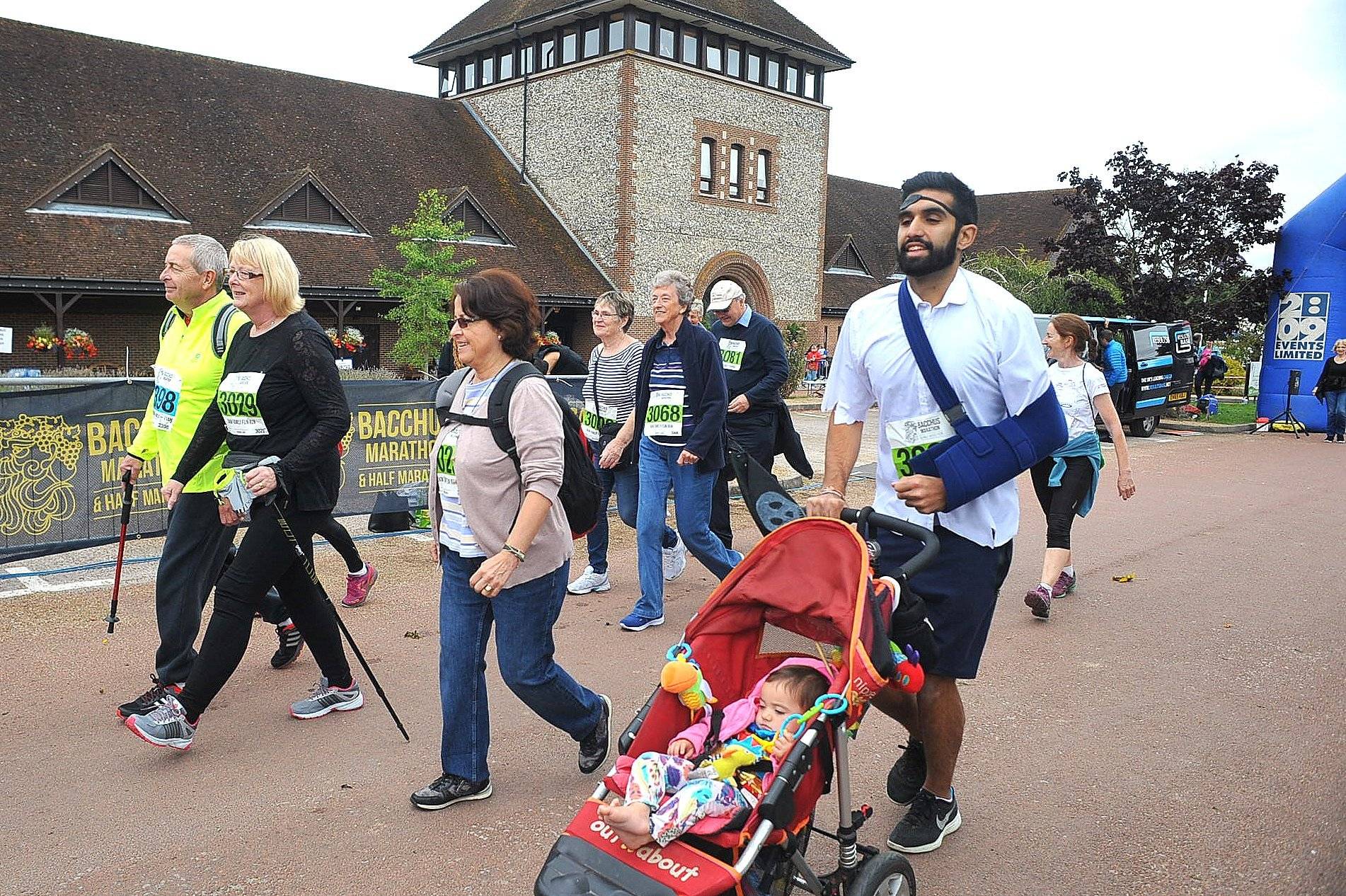 Tw0-mile Fun Run
The final event of Bacchus is a two-miler aimed at children. It is untimed, free to enter and you will receive a medal at the finish. Anyone wishing to take part must still register in advance. It starts immediately after the 5-Miler at 11am.